Service Model
Proactive intervention plus ongoing support through a continuum of care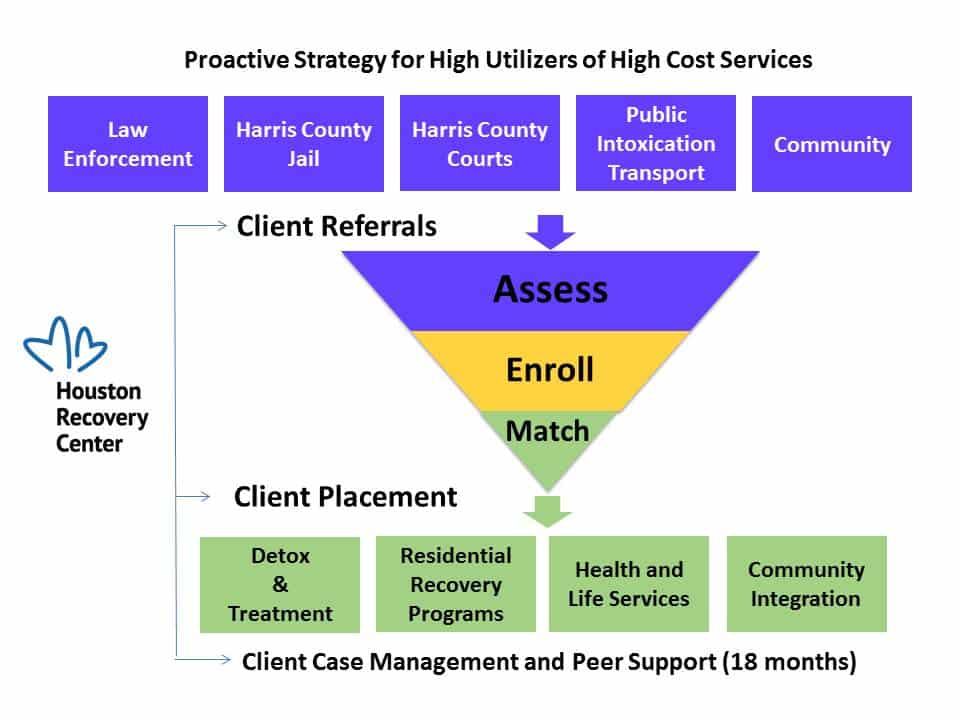 Blue Boxes
Houston Recovery Center conducts a proactive intervention disrupting clients' active using patterns in a variety of ways and settings.
Funnel
Clients ready for assistance are screened, assessed and referred to services by Partners in Recovery staff who then support them through "warm handoffs" from one service to the next creating a continuum of care.
Green Boxes
This is a community based, client centered program offering case management and peer support over an 18 month period as clients engage in progressive stages of recovery.
Our sobering center entrance where clients are greeted by a Recovery Support Specialist to begin the admissions process.